Larry Bump, Darms Lane Owner
It was back in the early 90's that Larry stumbled upon the property – at that time it was called Crichton Hall Vineyard and was famous for its chardonnay. Seduced by the beauty of the site and the opportunity to become part of one of Mother Natures complete cycles, he decided to become one of the many partners in the project. His interest grew during the time he spent understanding the property and its terroir.

In the early 2000, the vineyards needed to be completely replanted. Many of the partners shied away but by then, Larry and his family felt a deep connection to the property and took on the challenge. By 2002, they were sole owners of the 50 acre property that had 14 acres planted mostly with Bordeaux varietals and Chardonnay.

When asked about a more than 20-year love story with the place that is Darms Lane, Larry still seems mesmerized. "There is something unique about this secluded property, a tiny island in a corner of a vast valley. Those few acres carry an older story where valley floor, steep hills, ancient oak trees and young vines all live in harmony. There is a sense of balance and peace on Darms Lane land, a gift from Mother Nature that my family and I appreciate and try to share with those that are interested.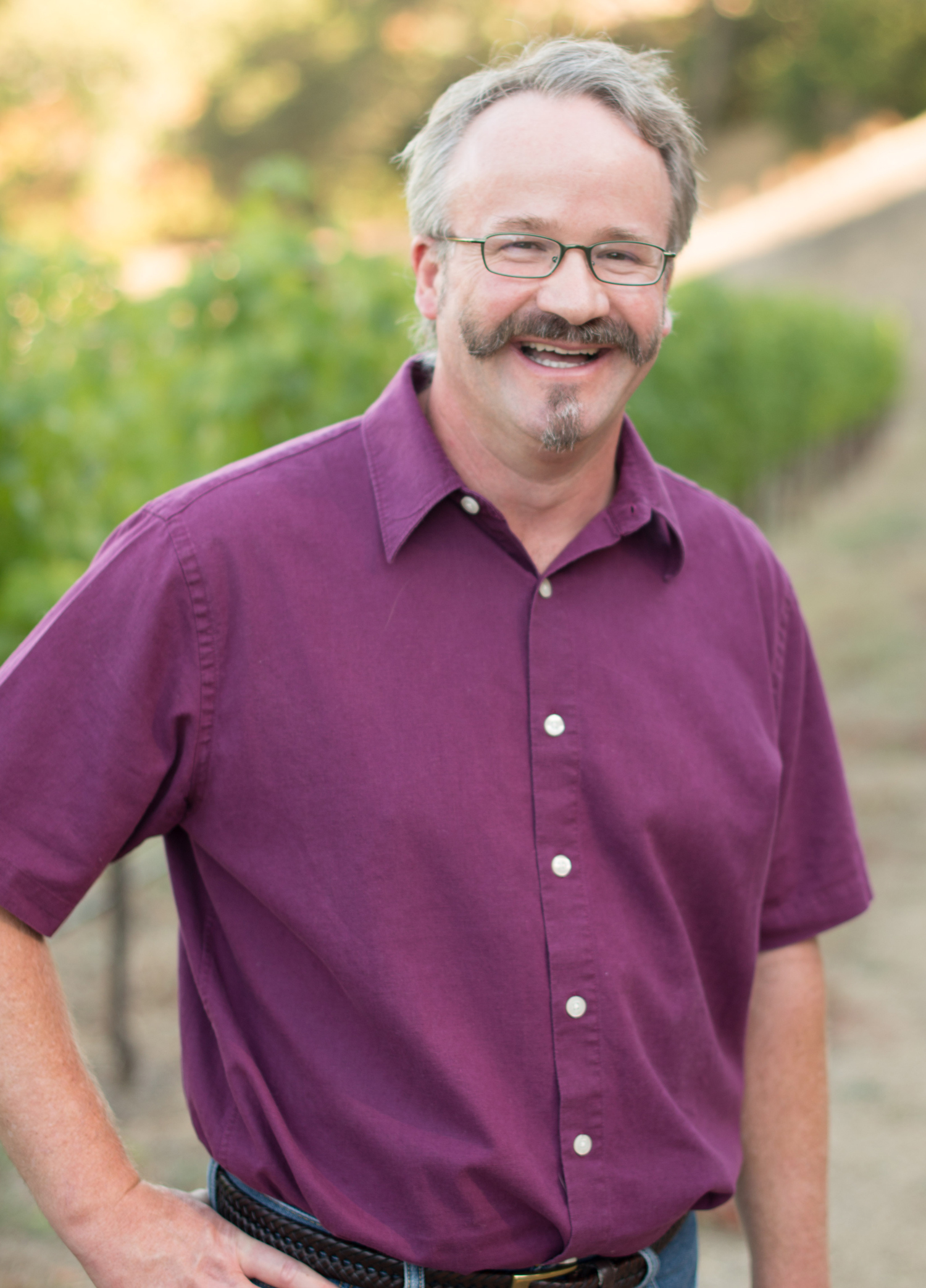 Brian Mox, Darms Lane Winemaker
Brian Mox, winemaker for Darms Lane, has been creating our balanced and food friendly wines since 2003. Born and raised in the Midwest, Brian completed his Chemistry degree at MIT and later attended Viticulture and Enology courses at U.C. Davis. Brian has worked in the Valley for many years including as the winemaker for Laird Family Estate, Etude wines and more recently at Lewis Cellars.

When Brian first began working with the Bump family, they all agreed upon making wines that were true to the vineyard site. They like more restrained and elegant wines; a perfect fit considering the cooler terroir of their vineyard. As their winemaker, Brian feels like the conductor of a very harmonious orchestra. Of course Mother Nature makes sure to bring new climatic challenges every year, as Brian describes it, his job is to maximize the expression of the vineyard in a style that is true to the fruit and meets the expectations of the owners and the preferences of consumers.

Brian has played a key role in the transition of Darms Lane vineyard from Chardonnay to Cabernet Sauvignon and his outstanding skills and experience have been instrumental in creating the Darms Lane wines that we make today.
Tricia Bump Davis, Darms Lane General Manager
Tricia is Larry's youngest daughter. She graduated with a BS in Management Information Systems from Oklahoma State University and worked as a computer programmer before being lured to California to work with the Family.

Well traveled, Tricia embraced some of the Europeans customs especially those long familial meals paired with beautiful wines. When her Dad asked her to join the family business, it was a natural step and an exciting challenge.

Tricia is the General Manager for the winery. That means she walks the vineyards with the Vineyard Manager, participates in the blending session to craft the wine. If you call, chances are, she will answer the phone while drafting the next email for the mailing list...this is a family business and she wears multiple hats!
When asked about her favorite aspects of the business, she answers "I really enjoy working on all the steps along the way of grape growing and wine making to culminate with a bottle of wine that people will enjoy with friends and family. The idea that all of our hard work becomes part of special moments in people's lives through the enjoyment of our wine is very rewarding to me".
Tricia lives in the Napa Valley with her husband Stan and her two sons Jake and Sawyer. When not working, she loves traveling and exploring new places. She does admit still being a geek, trying all the new gadgets, looking for the next new thing…